CREATE CONNECTED EXPERIENCES.
I believe every great brand has a strong voice, it stands tall and stands out. By harnessing the power of strategy and design we are given tools to craft unique stories that engage, inspire and drive brand loyalty to people through the things they love creating lasting meaningful experiences.

After honing my visual vocabulary in the heights of the art world, as a lead digital assistant to world-renowned motion photographer Lois Greenfield I became a graduate of the prestigious Pratt Institute. Earning a Masters in Communication Design I obtained a unique set of skills and vision that I put into effect when I took a position at one of NYC's top branding firms, SME Branding, a firm that carries an outstanding 25 year client legacy of world class brands in sports and entertainment. Working up to a senior position I helped guide design teams to craft strategic integrated brand solutions through concise dynamic visuals with tight, targeted verbal communication. The results speak for themselves: pushing already illustrious brands to new heights such as the New York Yankees, DIRECTV, UFC and Madison Square Garden.
NOTABLE BRANDS I HAVE HELPED CONNECT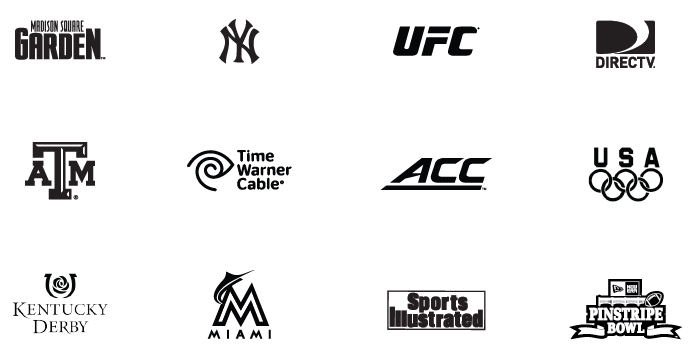 SKILLS THAT ENABLE ME TO ENGAGE
Advertising
Art Direction (print, digital, video)
Brand Development
Brand Strategy
Content Development
Digital Art/Retouching
Environmental/Experiential
Presentations
Styleboards
Team Dynamics/Collaboration
Website